About
Sakurai City is located in the central part of Nara prefecture with easy access from big cities.We have one of the foremost productive environment among Nara prefecture by farmland improvement. We grow crops on beautiful farmland where the scenery changes every season and supply the food in this region.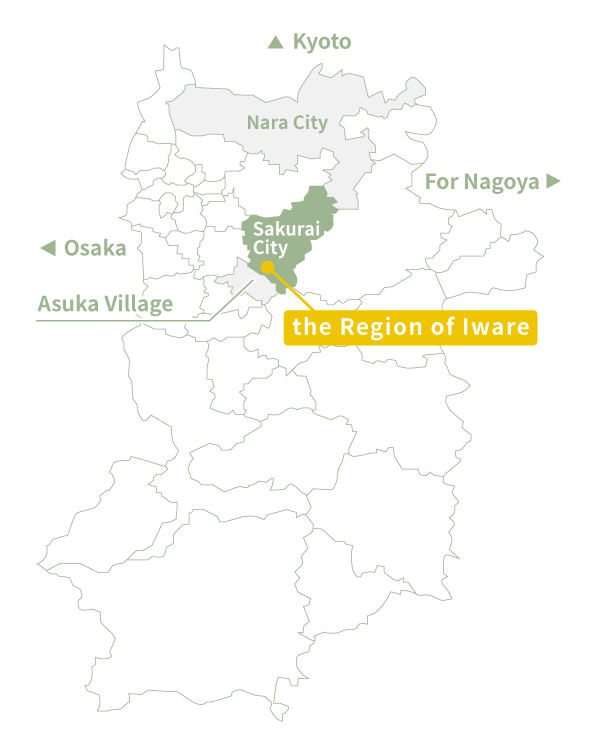 Sakurai city has useful transport links from Kyoto and Osaka and runs JR Sakurai line and Kintetsu Osaka line.
From Osaka, it takes about 40 minutes by express train from Kintetsu Tsuruhashi Station and about 75 minutes by Yamatoji Rapid train from JR Osaka Station.
From Kyoto, it takes about 70 minutes by express train from Kintetsu Kyoto Station and about 70 minutes by Nara Rapid train from JR Kyoto Station.
From Nara, it takes about 30 minutes by local train from JR Nara Station.
This area has also an easy access by car.Roads pass through National Routes 169 and 165, and the main roads are leading to Wakayama, Osaka and Mie.
You can enjoy sightseeing in Asuka Village, at Omiwa Jinja shrine and Hasedera Temple.
Walking in "the layers of time"
You can enjoy an agricultural landscape that changes its expression every season.
As you climb the gentle slope from the national road of southwest part from Sakurai Station to Iware Road, the scenery changes completely and the rural landscape is spread out there.
In the improved farmland, we grow a wide variety of vegetables thanks to the coldness of the morning and night with the abundant supply of water from the mountains.
In particular, the scenery from autumn to early winter is even more beautiful. Early in the morning, the farmland gets the sunlight from Mt.Miwa and the morning dew glitters as it creates the fantastic scenery.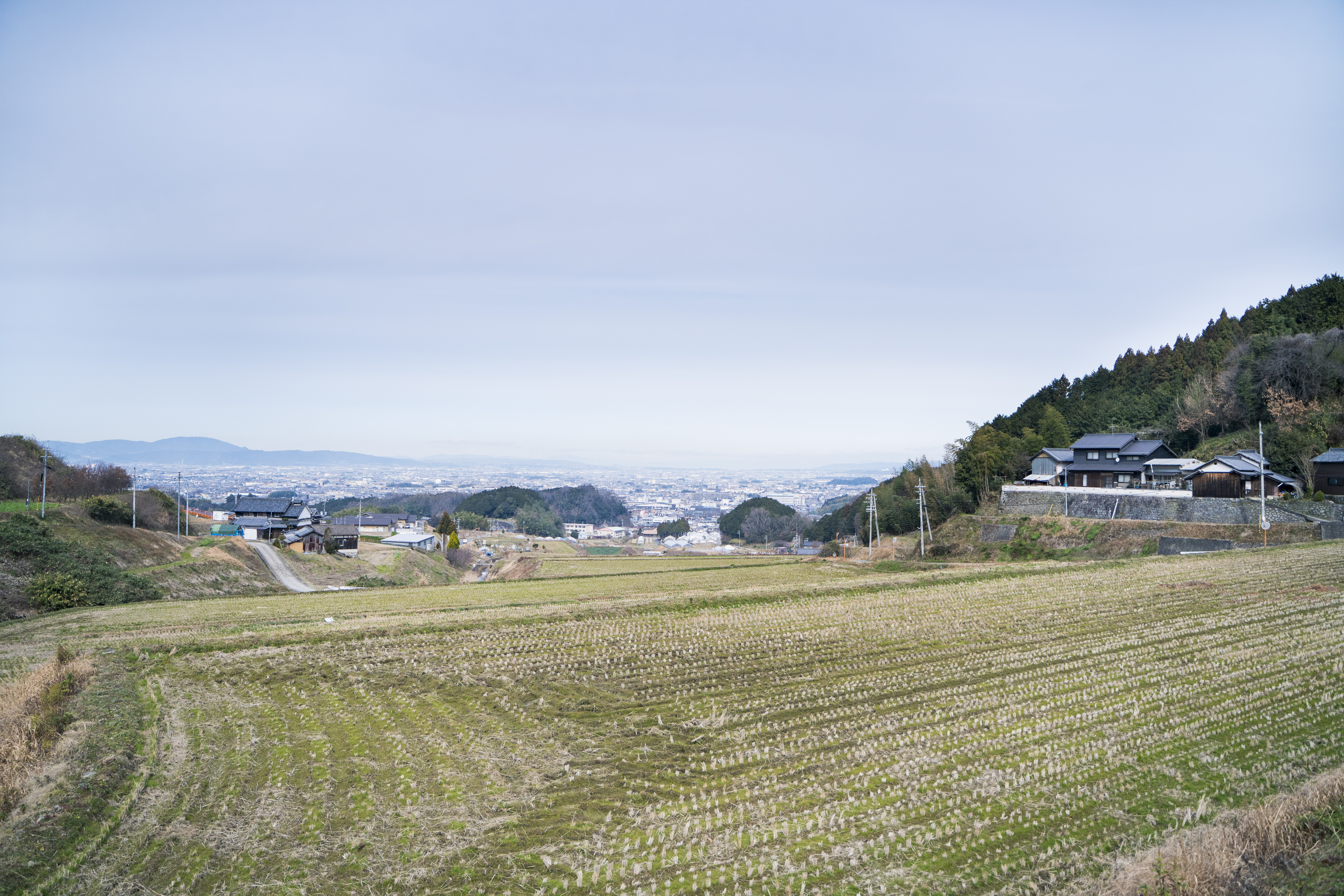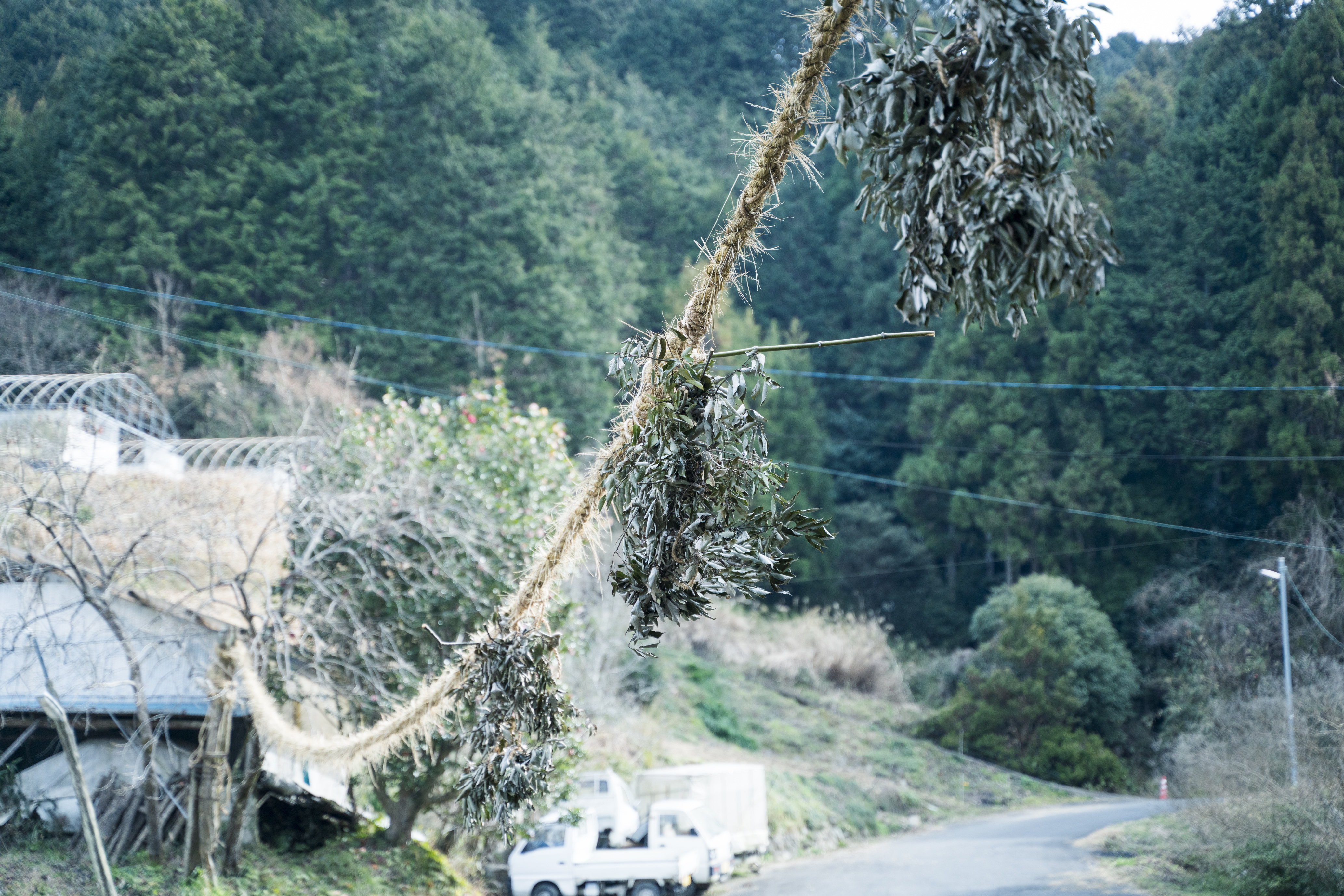 We have many places to enjoy tasty food in this region.
There is an auberge that offers authentic French cuisine made with blessings of nature and a French restaurant renovated a bank built in the Taisho era.
In the mid-slope of a mountain, there is an old folk house where you can enjoy the rice cooked in a wood-burning stove and the room with a hearth.
You find a shop selling the sushi wrapped in persimmon leaves along the Iware road to Asuka. They select the leaves of good quality and in the autumn you can buy the sushi wrapped in the colored leaves in red, yellow and green.